You have finally made a website for your business. A website that is not only skillfully planned but is packed with all the necessary content that a user may need regarding your business. It is a mix-match of information, easy-to-use, and proper in terms of content. But the harsh reality here is what's next? Of course, you will want people to check out your business but what if nobody clicks on your website and no one opens it. Then what? All that hard work that you put in goes down the drain.
Well not really, that's where PPC comes in. PPC stands for pay-per-click.
What is PPC or Pay-Per-Click?
PPC is one of the efficient ways of marketing and advertising your venture to grab the necessary traffic and attract it all towards your business.
You must be wondering how does this work? Pay-Per-Click is pretty strategy-based marketing. In this method of advertisement what you need to do is place the advertisements of your venture in various places online and automatically when the ad is clicked on a certain fee is charged which your business needs to pay. This method basically helps you buy visitors online rather than spending time telling each and every person here and there to visit your site, view your venture.
Reasons why this method needs to be part of your policy:
> It is extremely choosy: This method helps you choose the audience that you wish to see your content. It helps you target on the basis of gender, age group, location, traditions, and even keywords. This way you get an edge because you can advertise your commodities/services to a target market that is looking for exactly what your business and you are offering.
> Accountable: PPC gives you the benefit of monitoring how you are performing out there. Meaning this method helps you track which ads encourage sales and which aren't so you can remove or make changes to them.
>Fast method: Previously we worked on creating the best keywords to get on the top search list but with PPC it's not about long days and hours spent waiting for site traffic. It's about a matter of hours. You put up an ad and then observe how in a few hours your website is viewed, sales are encouraged.
If you are looking for immediate attraction towards your venture and hoping to increase sales and get your business the attention as well as the respect it deserves you should go for PPC because not only does it help you get the above it helps you reach out to those in need of your services or goods and would much rather appreciate it.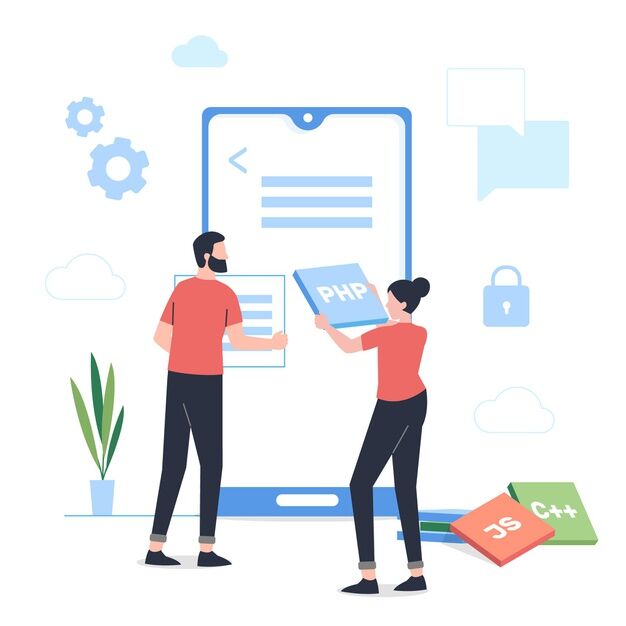 What exactly is B2B?
Now it may seem like the name of a 90s band but is quite the opposite of it. B2B stands for business-to-business.
A pretty effective prototype for encouraging sales of commodities as well as services. There are B2B companies out there offering services to various businesses to help them increase their profits and sales.
What is a B2B company?
A business-to-business or a B2B company in detail is a business prototype focusing on encouraging sales of products/services. Also known as a company that is supportive. For instance, let's just say you are the owner of an automobile company. Your company produces automobiles only. It does not make batteries, tires, seat covers, pipes, and various other electronic items required for an automobile.
So what do you do? You purchase all these goods from various other manufacturers who produce the goods you require then only you are able to produce the final product. The automobile might be yours but it is comprised of all the essential products that it needs from a number of places.
Now you are at a point where you are wondering how do both PPC or Pay-per-Click and B2B or Business-to-Business act as a buyer ride. Let me put it out for you.
Buyer ride in terms of PPC and B2B means a ride where a buyer is encouraged to get his or her hands onto something. This ride is essential for all businesses so their purchases are boosted.
For instance, let's just say you are interested in starting a business. A venture devoted to interior decoration. This business will have an outlet displaying various items such as decor pieces for a dining area, dining table chairs, cutlery, and various other items. Remember how PPC works well insert that method here. When your system gets aware of you searching fine cutlery pieces or decor pieces it will show you various businesses that might be nearby you and may have exactly what you want. This way your interests, search items, location have led you to grab the item of your choice.
Now when you contact said business and speak to them regarding what you are planning to start and how you want to not only promote items that you have designed but you want to encourage sales for items the said business makes too. Your idea is to have an outlet that has everything related to the interiors of a house. Not only will you be bringing your customers but the customers of the said business might get attracted to how the plates go perfectly with the crystal flutes and beautiful woven mats that you have got to offer. This is how B2B works. It's a business-to-business approach and a business-to-business promotion. People who may trust you start trusting the products that your outlet sells this way a complete set of customer-owner relations are developed. The business under you might sell because of you or because of their own reason but sales of other products are also encouraged. Not only do you benefit from this but other small businesses also benefit from this now.
This effective way of going about is called the PPC and the B2B buyer ride, where along with yourself you benefit the business as well customers. In the end, customers walk out happy and you walk out happy as well.